Mortgage Insurance is commonly referred to as PMI (Private Mortgage Insurance) which compensates banks and mortgage companies for losses due to the default of a mortgage loan.  Although PMI is insurance on the mortgage loan, it actually has nothing to do with physically insuring your home against the perils of Fire, Wind, Hail and other perils commonly covered by Homeowners Insurance.
Confusion and questions about PMI and Homeowners Insurance are typically brought forth by first-time homebuyers.   Generally speaking, if a homebuyer makes a deposit of less than 20% when buying a home, the mortgage lender is going to require mortgage insurance to cover the lender in the event of a default.
If a homebuyer is able to make a deposit of 20% or more, the banks typically believe that there is a much lower level of risk thereby not requiring mortgage insurance on the loan.
Now moving on the the topic of Homeowners Insurance, which is quite different to mortgage insurance.  Homeowners Insurance is referred to as Hazard Insurance by mortgage companies; however, realistically, there are a few different variations of the policy, i.e.  Landlords Insurance, Condo Unit Owners Insurance, Townhome Unit Owners Insurance, Rental Home Insurance etc…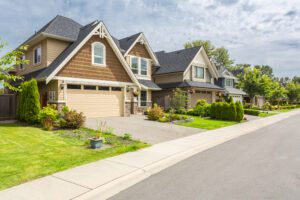 Homeowners Insurance: Protecting Your Home, Personal Contents and Personal Liability Coverage.
Homeowners insurance is a policy contract that covers the homeowner for listed perils on the policy such as Fire, Wind, Hail, Smoke Damage etc…  A typical homeowners policy covers for:
Damage to the Dwelling (structure) from certain events.
Theft of or damage to Personal Belongings that you keep inside your home.
Personal Liability for related injuries or property damage for any case of negligence brought against the homeowner.
It is essential for a homeowner to be protected for a wide range of causes of loss in order to protect the home, personal contents, and personal liability.
One may notice that the mortgage loan paperwork only requires the homeowner to carry "hazard insurance," meaning insurance that covers physical damage to the home itself. This is because the lender wants to protect its interest in the property.
The lender has leant a large sum of money in order to finance the home; until the home mortgage is paid off, the lender requires the homeowner to maintain insurance listing the mortgage company on the policy to assure that in the event of a loss, the homeowner will be able to repair any damage to the home.  The lender is only interested in the property structure itself as that is the basis against which funds have been released.
Whether you're buying your first home or have owned a home for decades, finding the best insurance is crucial to protecting your investment. Homeowners sometimes become unhappy with their insurance company due to the premium (cost of insurance), customer service, lack of technology options for customers, conditions of a policy, or during the handling of a claim. It only takes a couple of minutes to obtain a FREE Quote Today and it could save you a respectable sum of money.
For personal attention, you may call (877)931-3368 and one of our available representatives will be able to ask a few questions and proceed to obtain a quote for you.
The average homeowner who insures with HDA saves $500 a year