Small Business Insurance for Artisan Contractors
Only pay for the Commercial Coverage you need, FREE Unlimited and Instant Certificates of Insurance online.  For the modern operator on the go, we have the answer!   Let us set you up so that you won't have to worry about insurance again.
Our great artisan program offers policies to a wide range of small businesses from general contractors to personal fitness trainers.
HDA is 100% dedicated to small businesses.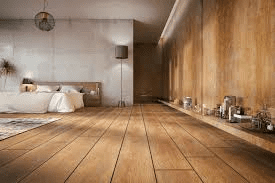 Whether a Carpenter, Landscaper, Mason, Painter, Roofer or Tree Service professional, we have a very affordable, quick and painless insurance solution for you.   We can get your quoted and covered within 10 minutes and forever more, you'll have an electronic connection to all your policy needs from the convenience of your mobile phone.

What is Small Business Insurance?
The idea of insurance for businesses is similar to any other type of insurance; you agree to pay a preset premium, generally either monthly or once a year.  In return, you receive an insurance contract to cover your business in the event of a mishap. If an accident occurs during your scope of work or if someone alleges that your business has caused damage, your business insurance would most likely take care of the problem as long as the occurrence is covered.

Why Should You Get Business Insurance for Your Small Business?
Large national and global corporations get sued all the time. Sometimes, they'll even just pay claims that aren't their fault because it's easier than fighting and they've got the cash to spare. Most small businesses don't have the luxury of self- insuring such risks; this is where small business insurance comes handy. Accidents happen and, unlike a big corporation, a small business can't just shift dollars between projects or subsidiaries. A single, large claim could stop a small business in its tracks, which makes reliable insurance for a small business critical.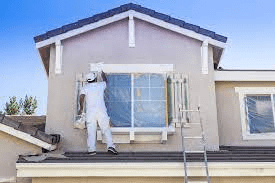 We have basic insurance options to offer a lesser amount of coverage for a lower premium. Many small businesses are not in need or cannot afford the massive limits of coverage afforded to major corporations.
Modern Approach to Affordable Small Business Insurance
Our Small business insurance is easy to understand, affordable, and provides only the coverage you need. Our key to success is realizing that what makes a great product isn't the same for every business. Many companies offer small business package policies and clients are forced to pay premium for much of what they don't need.  Each of our policies are:
Customized – We tailor our insurance policies for each type of business. No two businesses are identical, even within the same industry. That means that no matter your niche, you'll pay for the coverage you need, and not for coverage that's irrelevant to what you do.
Cost-effective – We don't play games with hidden charges. And our premiums are so low that customers are confused as to how we can keep the price so affordable.  You get what you need and pay what your business insurance policy costs, with low deductibles, no cancellation fees, and unlimited certificates of insurance.
Online – You can file claims, share your proof of insurance and more, all online. Our average customer can get a policy in under 10 minutes. By making these transactions easy to access, we're able to cut insurance costs while still providing outstanding service.
What Does Small Business Insurance Cover?
Traditionally, business owners like you had to figure out what types of business insurance policies they need to get the right coverage. We do things differently. For us, different types of business insurance are the elements that go into individualized policies. Instead of buying multiple types of insurance, you get one policy that includes exactly what you need, for your specific business.
Contact our New Business Office and we can get you started in just minutes today! Serving Multiple States around the nation!     (877)931-3368