Why do Landlords Require Renters Insurance with Additional Interest Clause?
First of all, let us differentiate between Landlord requirements and State Tenancy Contract requirements.    There are some States where the Courts have been inundated with numerous and in many cases, senseless claims; this has prompted some States to require the Standard Tenancy Contracts to include the requirement for Tenants to carry Renters Insurance; thereby allowing insurance carriers to handle cases outside the court system where possible.
Regarding all other States,  it is prudent for a Landlord to require Renters Insurance.  A couple of simple common sense questions to any person would be:  "Would you rent your property to a person who doesn't want to insure their own personal belongings?"  and/or "Would you rent your property to a person who doesn't care to carry liability insurance?".  The answer to these questions may be the difference between a good and not so good tenancy candidate.
Renters Insurance provides Personal Property Coverage to protect the contents of the tenant, Loss of Use Coverage to cover additional living expenses as a result of a covered loss, and Personal Liability Coverage which provides coverage for bodily injury or property damage caused by the negligence of the tenant.  For example, the nationwide average premium for a minimal policy is approximately $150 per year; rates vary based on coverage amount, deductible, geographic area and other underwriting criteria.
 QUOTE & BUY RENTERS INSURANCE ONLINE TODAY
 Now, we may have established the principle and may be in agreement for the need of Renters Insurance; but, What Is An Additional Interest?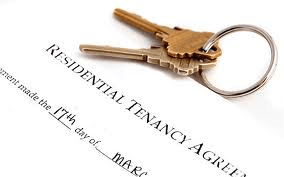 It is common for Owners, Landlords or Management Companies to require Renters Insurance which also lists them as an 'Additional Insured'.    Listing someone as an Additional Insured simply includes them for Liability Coverage if another party presents a claim for bodily injury or property damage as a result of the tenant's negligence, the policy would also provide defense and coverage to protect the listed entity.
Additional Insureds are always notified if the policy lapses, cancels or expires;  this is a method for the Landlord to maintain records to show that each tenant has fulfilled his/her duty to provide Renters Insurance; simply a compliance measure.   The requirement of an 'Additional Insured' clause is an endorsement and does not provide any additional coverage that the policy would not already cover,  it simply includes the listed party within the covered parameters.
For a FREE Renters Quote today, CALL  Toll Free:  (877) 931-3368  or click on the following link:   QUOTE & BUY RENTERS INSURANCE ONLINE TODAY
We can add an 'Additional Interest' to your Renters Insurance Policy and make it effective the same day requested.   Please contact a licensed representative with any questions prior to purchasing your Renters Insurance Policy.