Will Renters Insurance Cover A Storage Unit?
Most Homeowners and Renters Insurance Policies cover personal belongings away from home; however, the coverage is limited.   It is most common for personal property away from home to be limited to 10% of your Personal Property limit listed on the declarations page; however, it is important to understand that sub limits also apply for items such as Jewelry, Silverware, Furs etc…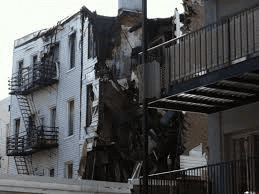 The best way to know if your personal belongings are covered is to make an inventory list of your items in storage and review your renters insurance or homeowners insurance contract with a licensed insurance representative who can point out the coverage and/or exclusions which may apply to your belongings.
Public Storage companies usually offer a stand alone storage unit insurance policy for a small monthly premium; for those who don't have a Renters Insurance Policy or a Homeowners Insurance Policy, this may be an economical option.   Never take coverage for granted; your storage unit lease agreement will almost always have a responsibility clause clearing the landlord of any responsibility for your personal belongings.
Renters Insurance Policies include a list of covered Perils (causes of loss); such as Fire, Lightning, Theft, Smoke, Vandalism etc…; each policy is accompanied by a Contract detailing exactly what perils are covered by the policy, any exclusions and limitations as well as a list of definitions which apply to the contract.
Most insurance carriers provide additional endorsements; before buying a new renters insurance policy, it may be well worth spending an extra minute or two to inquire about all available endorsements even if you're not interested. This is the easiest way to find out what coverage you are eligible to add but have chosen not to cover.
It is widely agreed that a Renters Insurance or Homeowners Insurance policy without Replacement Cost Coverage is almost always a 'Waste of Money'!   A policy without replacement cost coverage simply means that in the event of a loss, your claims payout will first be adjusted for the depreciation of items lost or damaged followed by the deduction of your deductible. Depreciation can deplete the value of furniture in as little as five years, leaving your dining room table without value; if the policy covers replacement cost, the dining room table will be replaced at current market value.
Our strongest recommendation is to properly cover all belongings and make sure you understand the coverage you are buying; if you'd like to reduce the premium, it is best to increase the deductible rather than to reduce the coverage; this advice would leave you sufficiently covered in the event of a large loss but allow you to be responsible for the smaller portion of most losses.