Personal Umbrella Insurance
Personal Umbrella Insurance offers attractive protection for those with concerns about underlying insurance policy limits leaving them exposed in the event of a large liability loss. Personal Umbrella Coverage is a very necessary tool for the protection of assets of higher net worth individuals; the Personal Umbrella is designed to offer excess liability coverage over and above the limits of the common Homeowners Insurance, Landlords Insurance, Fire Insurance, Auto Insurance, Motorcycle Insurance & Watercraft Insurance Policies. With the recent experience of the COVID-19 pandemic, trends are emerging that may impact the personal umbrella industry in the future.
Trends in the insurance industry are often not understood or fully realized until years after they begin to occur. The personal umbrella industry typically follows trends of both the auto and homeowner liability industry.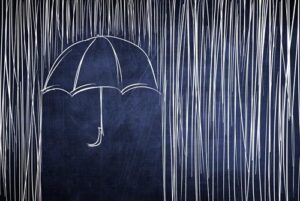 The last decade saw a spike in fatal car crashes, which may be attributed somewhat to distracted driving perhaps due to busier lifestyles and more digital distractions. "Since the initial COVID-19 lockdown, there has been an increase in the auto fatality rate; this has been mostly attributed to less traffic and faster driving.
Politics and Social Influence don't come short on the Personal Umbrella Insurance front either; in some states worse than others, the social inflation phenomena continues driving up outsized jury awards; with higher insurance payouts, premium will certainly rise.  There will definitely be an upward trend on liability insurance rates as societal changes continue to increase severity of loss.
In especially the high net-worth market, since the pandemic, it is more common for families to relocate to a secondary home of leisure where there is more exposure to liability risk, this has occurred with the ability of many employees working remotely.  A leisure home may have the exposure of an ATV, jet ski, motorboat, motorcycles or a golf cart. This may all be a great plus as far as quality of life is concerned but it certainly lays ground for an increase in liability insurance claims.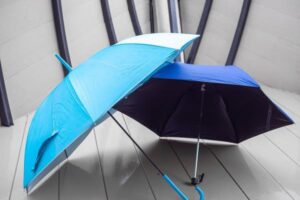 While not all carriers underwrite Personal Umbrella Insurance, it has always been advisable to purchase your Personal Umbrella Policy from the same carrier underwriting your Auto Insurance Policy.  If your present Auto Insurance carrier doesn't write Personal Umbrella Insurance, the next best bet is to purchase a Stand Alone Policy from an insurance carrier not requiring you to purchase both the home and auto insurance from the same carrier in order to entertain the excess liability risk.
In certain states, insurance companies are withdrawing from writing preferred homeowners insurance due to either weather-related catastrophic events or perhaps areas where large scale fraud without any legislation to safeguard the insurance industry has occurred;  in those states, there has recently been a higher demand for stand-alone personal umbrella policies because homeowners have been forced to carry their auto insurance with a separate carrier and homeowners insurance through a specialized homeowners insurance company.
As Personal Umbrella Insurance becomes more commonplace, it is extremely important that any time a change of vehicle is made to an auto policy or perhaps if an additional property is purchased, that the customer also reports the changes to the umbrella carrier as well.  Insurance companies do not report policy details to each other; therefore, the burden is on the client to advise of any changes.
Now is a better time than ever to contact a licensed representative and have a short conversation about your present insurance policies and the possible need to protect your assets with a Personal Umbrella Policy (PUP)  also known as an Excess Liability Policy.
.