Licensed Insurance Agent
Here's a Great National Opportunity
Insurance Marketing Program – Are you an insurance agent with licenses to sell Property and Casualty products? Do you have prior experience in the Real Estate and Mortgage Industry? Would you like to work from either your home or your present office? HDA Insurance is seeking licensed property and casualty insurance agents who would like the freedom to work from their home or office selling property insurance products over the phone. As an independent agent, you'll have the opportunity to earn commissions based on sales conversions. If you are a motivated sales professional, this is a great opportunity for you! If you are a retiring insurance agent, this may also be a wonderful opportunity to continue working on a limited basis, retaining your commission without agency operational expenses.
Earning Potential: Independent licensed insurance agents typically generate commission revenue commensurate with contacts in the Real Estate and Mortgage Industry. There are no earning caps or limits.
Flexibility: As an independent insurance agent with HDA Insurance, you set your own hours, build contacts as aggressively as you'd like, maintain your freedom and independence while working from the comfort of your home or office on a schedule that works best for you.
Tools: Enjoy the success that comes with being provided with the technology to quote and issue new business online with a State of the Art Customer Service Center to provide customer support and 24 Hour Claims Service. This truly is a marketing opportunity.
Marketing: As an independent insurance agent, you will market connections to provide referrals from Real Estate and Mortgage professionals who are constantly dealing with purchase and refinance transactions requiring insurance. You may assist with the quote process, keep contact with the client or simply provide an online link where the consumer or realtor may obtain a quote and purchase insurance online. You'll get to do what you do best – build contacts and write home insurance!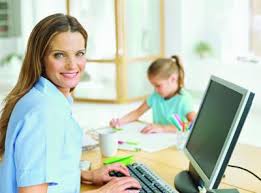 Start Soon. It's simple.
HDA Insurance is eager to qualify motivated, articulate, and personable licensed insurance agents that want to develop or grow their business. Fax your resume to: 855-541-0548  or E-Mail your resume to:  info@HDAinsurance.com
For those that have a strong marketing background and have a solid understanding of the real estate industry, there may be a suitable marketing opportunity at an administrative level. Your details will be reviewed and you'll be contacted for an initial brief telephone interview.