Importance of Homeowners Insurance in Washington
Home Insurance – Washington State
Everyone strives to have a nice house, a property that can provide them with benefits and perks that they can call Home. For every person, one's home is the most important and essential possession. "Home" as the name feels like, is a safe, secure and comfortable place to end each day. It can be a nightmare for people to even think about losing their home by any means. This thought is nothing but horrifying. For the residents of Washington, it is important to understand that Home insurance plays a significant role in safeguarding the  home against any unforeseen and covered perils. It is always good to be proactive and be ready for the challenges in life.
Those who don't know what sort of services and benefits can be availed from the Washington Homeowners Insurance should read the following points very carefully.
Rebuilding Finances:
For those who own properties and have protected them with HDA Insurance, they can
easily avail the financial aid in rebuilding their homes after facing a covered disaster. There are different privileges and different coverage plans that are offered to the homeowners. These coverage plans are based on different factors depending on the level of coverage desired by the homeowner. There are a variety of discounts available on different plans, many discounts refer to safety features that homeowners have invested in to avert or reduce losses to their home.
Protection For Personal Possessions:
HDA Insurance also provides protection for homeowners' valuables and personal property. Building a home is one thing and making it a place to live with all the necessities and luxuries, is another. People commonly decorate their home with nice furniture, a customized wardrobe, elaborate entertainment systems and other important possessions.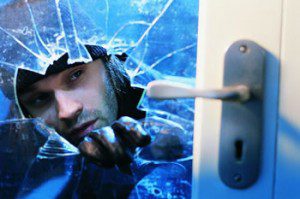 Imagine, if the home is robbed, what would you do? For such situations and incidents, it is essential to be  covered by a good and affordable insurance policy. HDA Insurance understands the importance of these issues and this is the reason why we provide the coverage and replacement cost for the loss of valuables to covered homeowners.
Washington residents seeking a reliable and affordable home insurance company should review the options provided by HDA Insurance where the homeowner's interest and desire for suitable coverage is the primary concern.  You can be assured that you will not be hounded by Sales Talk, be placed on E-Mail marketing lists or you will not be pestered to purchase multiple lines of insurance when you only ask for a quote on one policy.
HDA Insurance thrives on responding to customer requests and placing coverage directly through the nation's premier carriers and will accomplish the homeowner's task at hand and nothing more. The website  is very informative and will provide information about the company, its history and reliability. Many products available through HDA Insurance have a self service quoting engine online whereby a customer may obtain a quote directly without speaking to a representative 24 hours a day.