Homeowners will contact the Claims Department for many reasons:  inquiries and reports of fire damage, smoke damage, wind damage, water damage, burglary, personal injury and many more…
It would be much better for the homeowner if he or she had a good understanding of their home insurance policy and coverage before filing a claim.  It may not be a great idea to file a claim for an item which one knows isn't covered by the policy, or perhaps a claim of damage for a value less than the policy deductible.
As an example, we receive many calls daily reporting water heaters which have failed and need to be replaced; that call needs to be made to the home warranty company if the homeowner has purchased such coverage.
We regularly receive calls from tenants stating that they are renting a covered home and their personal items were stolen in a burglary; that call needs to be made to the tenant's Renters Insurance company.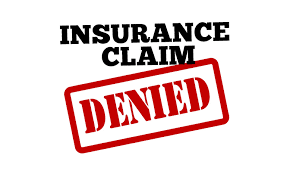 File a homeowners insurance claim
With a basic understanding of coverage, the next steps are necessary:
Contact the Authorities (Fire or Police)– If there has been a theft or burglary, your home insurance company will most likely require a copy of the police report. Many home insurance  companies require a police report if a burglary, theft, vandalism or an act of violence has occurred.
Contact the Insurance Claims Department –  Your insurance policy will most likely have the Claims Reporting Telephone Number listed at the top of the policy, many carriers also have an online link or a mobile app by which you can report your claim. It is important to report the incident to the carrier at your earliest convenience, they may also have advice regarding what your first steps should be to secure the property if it involves physical damage to the building or water damage. All policies leave the responsibility burden on the homeowner to protect the home from further damage; this may mean shutting off the water after water damage, boarding up the property following a fire or forced entry and certainly switching off the electrical source if that was the source of damage.
The claims assistant will take the claim report and an adjuster will be assigned who will contact you shortly after the report has been taken.  The adjuster will come out to see the property and estimate the cost of damage in order for the insurance company to reimburse you for any covered loss minus the applicable deductible pursuant to all specific policy conditions.
Photos and Documentation — It is always helpful to take photos immediately following an incident, pictures paint a thousand words may come true when you're in shock and at a loss for words. Photos will help the authorities and also help you communicate the claim to the insurance company. It is very important to keep any and all receipts of expenses incurred regarding the loss, if the insurance company were to reimburse you for a lesser estimate, you may be able to request the difference if you have kept all your receipts – this is a common practice.
Most insurance policies these days include replacement cost which basically means the current day value for the damaged item; the insurance adjuster may not have the exact pricing information available for an item which may indeed cost more to replace.
When filing a claim and if you will not be able to remain in your property, you may need a temporary housing arrangement, it is a good idea to tell the claims assistant when filing the claim. They will most likely offer you some advice and assist you in the process of getting to a nearby hotel temporarily until longer term arrangements can be made if necessary. As mentioned above, all receipts and documentation must be retained for reimbursement.
Secure the property immediately – The property must be protected from further loss; if a wind storm has damaged the roof and it is raining, a temporary roof cover will need to be installed to secure the home from further damage. If windows are broken or if the entry doors are damaged, you may need to have them boarded up. Keeping all the receipts goes without saying.
Hiring your own public adjuster – Your insurance company may assign an employee adjuster or a contracted adjuster to evaluate your property; they will most likely ask questions regarding routine maintenance or any other prevention methods that were implemented to prevent such a loss.
You may not agree with the adjuster's decision and may wish to hire a public adjuster who will charge you a portion of the payout but most likely will professionally handle the claim on your behalf in a method not to omit any details and collect the best outcome to make you whole following the incident. This is only recommended if you truly feel that your insurance carrier isn't working diligently to make you whole in accordance with the policy contract which you have agreed to.
File a renters insurance claim
If you are a tenant and have renters insurance, you may file a claim if your personal belongings were damaged or stolen; or if someone was injured and you were accused of negligence.  If you become aware of any damage to the building or physical structure, you must notify the landlord right away.
Following a burglary, you will need to contact the Police and file a report immediately, after which you should let your landlord know so that they can make arrangements to repair any damage. The landlord's  insurance policy will mostly likely cover the damage which occurred during the theft, but you will need to file a renters insurance claim with your renters policy in order to get reimbursed for your personal contents.
The 'Don'ts' when filing a claim…
Discard items:Everything single report, business card, receipt, photos and all documents should be retained during the claim process.  Every detail may come handy if any type of dispute exists or if your insurance company asks for more information before resolving the claim.
Delay notifying the insurance company:Most insurance policies are vague regarding the requirement of timely reporting.  If you have decided to make a claim, it should be reported as soon as practically possible; if not, the carrier may assume that the claim was not of priority at the time of the occurrence. As soon as the claim is filed, an adjuster will be assigned to your case.
Lack of Policy Knowledge:Most home insurance  doesn't cover flood coverage, so if a home is located in a flood plain or at risk for flood damage, a separate flood insurance policy must be purchased.
Why NOT file a homeowners insurance claim
An insurance policy is not a check book, it is a safety mechanism to protect the homeowner from a large loss; if it were meant to be used like a check book, it would have a service charge (as on Home Warranty Contracts) for each call rather than a deductible which is deducted from the payout of a loss. If the cost of repairs is less than or slightly higher than your deductible, then it's beneficial to repair the damage without insurance intervention.
Why pay for insurance and not use it? Insurance carriers all need a neutral reporting database where information regarding claims can be shared; this database is named CLUE (Comprehensive Loss Underwriting Exchange), the database store information about claims both on the property and on the subject homeowner at any other location. When reporting a claim, a CLUE ID is instantly assigned and the claim is reported on the national database; when the claim is resolved and closed, the record will be updated with the paid amount and the 'Closed' or 'Subrogation' status.  Customers with multiple claims are not regarded as preferred clients or clients worthy of the lowest rate.  Many preferred carriers only accept new clients who have not had any claims in the past 60 months. Thus, a claim on your record will definitely cost you the loss of the no-claims discount plus a possible surcharge for the occurrence.
Now let's imagine a customer with a Theft Claim for a stolen $800 laptop, 2 small water damage claims (perhaps paying for circa $1,000 each in water damage), followed by a smoke damage claim after a brush fire which occurred 3 miles from the home; all in the past 5 years.  This client wouldn't be a candidate for a preferred insurance carrier's homeowners insurance program.
Small claims are certainly not worth filing; for this reason, the industry recommends purchasing insurance with the highest affordable deductible therefore self-insuring the small occurrences and utilizing insurance for only large and more catastrophic financial losses.
Why did my homeowners insurance premium increase after I filed a claim?
Homeowners insurance is regulated by each independent state's Department of Insurance and the current laws and regulations.  If an insurance carrier has offered a claims free discount, it may go without saying that it would be lost following a claim.  Many homeowners fear the increase of insurance premium; however, many have even faced the non-renewal or cancellation of a policy following a claim.
Many factors can play into adjusting a claim; primarily, this is a chance for the insurance carrier to visit the residence and find the circumstances that led to the occurrence.  Although insurance carriers are responsible to fulfill their obligations of providing financial security according to the terms and conditions of the insurance contract, they are also responsible to safeguard their portfolio from adverse loss.  If an insurance company irresponsibly pays claims and doesn't underwrite well, it risks the stability which all policyholders count on.