Even though winter is upon us, it is important to remember that earthquakes have no season. Because earthquakes can strike at any time, "anytime" is the right time to request an earthquake insurance quote. Standalone earthquake policies are most commonly written in California, Oregon & Washington.  There are Basic, Comprehensive and Customized earthquake insurance policies all including a vast array of percentage based deductible options.
This year's July 4th and 5th earthquakes in Ridgecrest, CA, and the July 12th earthquake in Seattle, WA resulted in record numbers of earthquake insurance inquiries all along the West Coast. If you haven't yet had a chance to request an earthquake insurance quotation, now is the best time so you can still be prepared for the next event. Contact us if you'd like an earthquake insurance review, or if you'd like us to send you a sample policy for your own review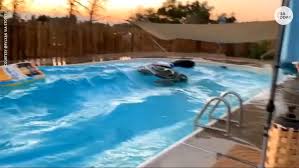 Clients have offered great feedback about the 'ideal client' for earthquake insurance; earthquake coverage is not for every homeowner, it is simple to say that only 2 to 3 out of every 10 homeowners we insure wish to carry earthquake insurance.   Earthquake insurance is most likely requested by those in a high equity position and usually by professionals, high net worth individuals and coincidentally the 55+ age group.
A quick analysis of client feedback also may be telling us that those purchasing homes with a minimal down payment are least likely to take advantage of earthquake insurance. It is interesting that mortgage companies are not requiring earthquake insurance in high risk earthquake zones such as along the San Andreas Fault but yet they do require Flood Insurance to homes in Hazardous Flood Zones which in many cases are mapped as likely 100 year flood risks.